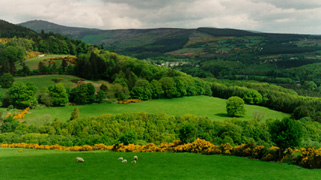 Our 23rd Year of Taking Groups to Ireland!
Mystical Ireland! Tour A
Tour A - Mythology, Ancient Sites, &
Mysteries of Ireland -
A Celtic Journey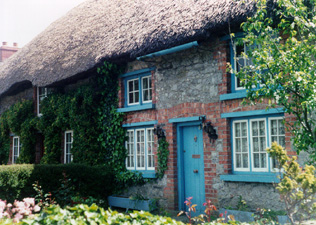 © "Thatched Roof Cottage, Adare, Ireland" - Sheri Nakken
Well Within's Earth Mysteries & Sacred Sites Tours
Celebrate 36 years of retreats and travel with us in 2018! Experience incredible journeys to ancient & sacred sites throughout the world. Well Within's tours to mysterious & sacred sites are special in that you experience the power & energy of the sites. These are not just the normal sightseeing tours. They are experiences to remember for a lifetime. The tours are specially designed with expert guidance and time to experience each place. Well Within, since 1982, has sponsored & conducted nearly 100 exciting workshops, conferences, weekend retreats in holistic health & metaphysical concepts & nearly 90 incredible international tours to these mysterious & sacred sites as well as alternative healing centers. Well Within has conducted the above in California, Colorado, Hawaii, England, Scotland, Wales, Ireland, Switzerland, Germany, Greece, Norway, Sweden, Egypt & Bali.
Sheri Nakken, former R.N., M.A., is Director & Creator of Well Within. She has a great passion for mythology, legend, ancient practices, history's mysteries & ancient sites where clues are found as to why we are here on this planet & other realms that are present to assist us. By visiting these incredible sites, ancient memories and teachings can be tapped into consciously and unconsciously to assist us on our journey. Through these studies as well as alternative healing therapies & metaphysics, healing can occur for person & planet.
For more detailed brochure earthmysteriestours@gmail.com please indicate which tour you are requesting information on, in your email
<
Earth Mysteries & Sacred Site Tours & Well Within
Phone (360) 390-4343 Eastern US Time, US
---