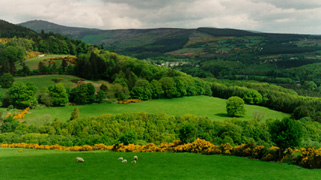 © "Ireland Landscape" by Sheri Nakken
Celebrating 34 years! International Tours since 1988; Conferences & Retreats since 1982
(not many sacred site tour companies out there that have been in existence for 34 years)
Mystical Ireland! (tour B)
Mythology, Ancient Sites, & Mysteries of Ireland, Tour B -
A Celtic Journey -
Sligo, Donegal, Connemara, Galway, Burren, Doolin
We have 2 different tours to Ireland - Tour A is here
Our 21st Year of Taking Groups to Ireland!
June 10 - 22, 2016
12 nights
tour limited to 14 persons

---
Journey through a lush green land of foxglove & fuschia (in July thru October) & heather (in August & September) - a mystical, mysterious land filled with mystery, legend, folk-tales & mythology. The mountains and loughs we visit are homes of the gods & goddesses & reverberate with energy.
Explore history, mystery, Celtic Teachings, ancient sites and more as we journey through this incredible land; meet wonderful people; learn history as it comes alive everywhere we travel; visit magnificent ancient 5,000 year old or older sites of mystery - cathedrals of Neolithic times; and feast your eyes and senses on the lush country of Ireland - land of loughs (lakes), mountains, cliffs, & Irish music
Explore Celtic & Pre-Celtic Mythology & History in the land where it comes alive

Visit ancient sites - Stone-Age, Celtic & Early Christian

Castles, Earth Mounds, Cairns, Stone Circles, Wells

Explore the history of the land from pre-historic times to the present

Earth Mysteries

New findings about why standing & mound sites were built

Are the Celts Egyptians? Connections of Ancient Ireland with Egypt

Was Ireland Atlantis?

Sligo Area - Stay on the sea in the Village of Inishcrone SW of Sligo

Beltany Stone Circle - one of the largest in Ireland
Seaweed Baths - so nice!
Queen Maeve's cairn
Carrowmore Megalithic Site
Glencar Waterfall
Yeats Grave - Drumcliff Church
Donegal Town
The sea

Connemara

The sea with beautiful beaches
Rivers and streams, & mountains
Beautiful Kylemore Abbey & its lovely feminine gothic chapel
Galway Town - time for shopping and site seeing while in the town for the day

The Burren - mysterious lunar-like landscape with rare flowers and dolmens

Brigit's Well
Aran Islands Optional Day trip (at extra cost) - The three Aran Islands have a unique landscape with flat limestone and sheer cliffs facing out to the wild Atlantic. They share a similar flora and fauna as the Burren with numerous protected plant species, and another link

Inis Mor (or Arainn - the main island) - Arainn, as the main island is often called, sleeps like a shark on the grey waters of the Atlantic Ocean. It is the busiest of the three islands and is visited by up to 15,000 people a day during the summer season. It is teeming with dramatic sites and monuments and has stunning views and scenery. The island is perhaps best known for the fort of Dun Angeus, "the most magnificent barbaric monument in Europe." It is a half-circle which rises around an arena and is cut in half by the cliff edge nearly 100 metres high. The drop is sheer and breath-taking and it's origins are a complete mystery.

Doolin - wonderful tiny village famous for traditional music! Doolin is located close to the sea and near the Cliffs of Moher. Hopefully we'll be able to hear some wonderful Irish music while here; another link

Great food, wonderful Irish brown bread, incredible breakfasts

Lovely accommodations in special settings - B&Bs, Guesthouses or Hotels
Workshops & teachings during the tour in:
Celtic and Pre-Celtic Mythology and Practices - explore the reverence the Celts had for the land - there was no separation between human and nature for them. We will spend time with the concepts of the Underworld/Otherworld, sacredness of water and wells, trees, gods/goddesses including Brigit, & other mysteries.
Irish History - we will explore the ancient history as well as the modern history to give you a better understanding of why things are the way they are in Ireland. Included in this is information linking Ireland to Egypt - people coming from Egypt to settle in Ireland. What is a Celt anyway? What about Atlantis and connections to Ireland?
For Tentative Itinerary for 12 night Tour Click here

Bookstore - Celtic, Goddess, History's Mysteries, Fiction & more.

Cost: We keep our prices LOW so more people can enjoy these incredible places - not only for the RICH!
Starting at $3395 USD + airfare for 12 night tour; Single supplement $795 (other currencies can be calculated)

Price includes accommodations, breakfasts daily, admission to sites listed, pick up Shannon airport at beginning of tour and drop off at Shannon airport at end, private transportation around Ireland in small buses and/or cars and workshops. (can help if you want to xtend your tour to Dublin or elsewhere, after the tour)

Not Included: Cost does not include airfare to/from Ireland; lunches & dinners; passport & items of personal nature.

Who Are These Tours Designed For?
These tours are designed for women as well as men; young or not so young; people interested in the mystery and sacredness of life, with a desire to know and understand more of where we've come from to assist us in where we are going and making a difference on the planet. We also explore a lot of newly discovered/released information that you may not have heard before. If you have a curiosity about mythology, sacred sites, other cultures, and a sense of adventure and want to travel with like-minded people in small intimate groups with a nice balance of workshop time, site time as well as free, independent time, these tours are designed for you. They are not your ordinary, large group tours, being herded into buses with little time to experience the energy of the site. We allow special extra time at sacred sites and there is always the option of being with the group or being on your own. Also, meals are usually not included, except breakfasts to afford you the opportunity to explore on your own at meal time or eat with the group.

We want your tour to be a trip of a lifetime, a transformative adventure

Flights & Travel Arrangements
Well Within is a travel agency & all flights and travel arrangements can be made with us. We have access to non-published discount fares to Britain from most locations in the U.S./Canada/World

Well Within's Earth Mysteries & Sacred Sites Tours


Celebrate 34 years of retreats and travel with us in 2015! Experience incredible journeys to ancient & sacred sites throughout the world. Well Within's tours to mysterious & sacred sites are special in that you experience the power & energy of the sites. These are not just the normal sightseeing tours. They are experiences to remember for a lifetime. The tours are specially designed with expert guidance and time to experience each place. Well Within, since 1982, has sponsored & conducted nearly 100 exciting workshops, conferences, weekend retreats in holistic health & metaphysical concepts & nearly 90 incredible international tours to these mysterious & sacred sites as well as alternative healing centers. Well Within has conducted the above in California, Colorado, Hawaii, England, Scotland, Wales, Ireland, Switzerland, Germany, Greece, Norway, Sweden, Egypt & Bali.

Sheri Nakken, former R.N., M.A., is Director & Creator of Well Within & Earth Mysteries & Sacred Site Tours. She has a great passion for mythology, legend, ancient practices, history's mysteries & ancient sites where clues are found as to why we are here on this planet & other realms that are present to assist us. By visiting these incredible sites, ancient memories and teachings can be tapped into consciously and unconsciously to assist us on our journey. Through these studies as well as alternative healing therapies & metaphysics, healing can occur for person & planet.
For more detailed brochure earthmysteriestours@gmail.com please indicate which tour you are requesting information on, in your email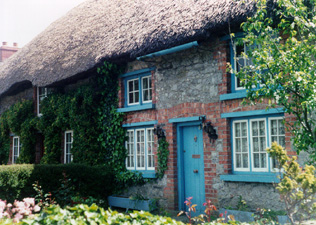 © "Thatched Roof Cottage, Adare, Ireland" - Sheri Nakken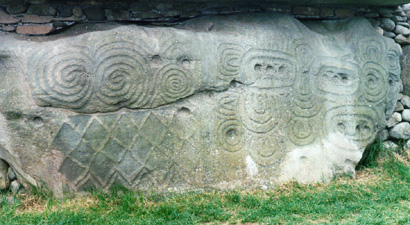 "Newgrange Carved Stone" - Sheri Nakken
<
Earth Mysteries & Sacred Site Tours & Well Within
Phone (360) 390-4343 Eastern Time, US
---